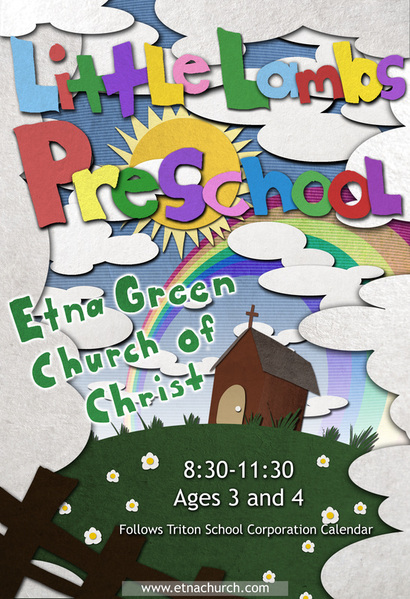 Little Lambs Preschool is a ministry of the Etna Green Church of Christ.
For more information about registration costs and fees please contact the church at 858-9359 and ask for Tammy or Sandy.
We have served the community for over 15 years with this ministry. We will begin taking registrations in the Spring of 2015 for the 2015-2016 school year.
We have age groups that meet during the week. The 4 year old class meets Monday through Wednesday and our 3 year old class meets Thursday and Friday.
Registration fees are determined prior to the start of each school year. Please contact us for more information.