Important Info
Wednesday Night Kid's night is for children from preschool to 6th grade.
Meal at 5:45 pm begins the evening
We end at 7:15 pm
Each evening is filled with fun, games, food and is genuinely a great time. All children are welcome to join us.
We meet every Wednesday night throughout the school year. We follow the Triton School Corp schedule. When there is a weather cancellation for Triton, we will also cancel our Wednesday Night Kid's Night.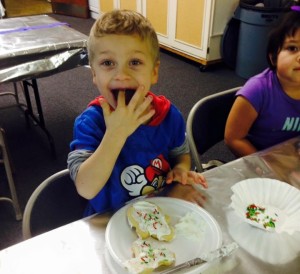 Goals of this ministry
We strive to provide a warm meal for every child that walks into our building on Wednesday evening.
We also know that the world is hurting and needs to know the hope of Jesus Christ. We are not satisfied in giving children a warm meal, we also desire for them to have a meaningful relationship with Jesus Christ.